Swann
pierre@stratospherik.ch
Main actors:
Erik Chantry, Yannick Guiraud
Written by:
Antonio Petrone
Directed by:
Antonio Petrone
Country of filming:
Switzerland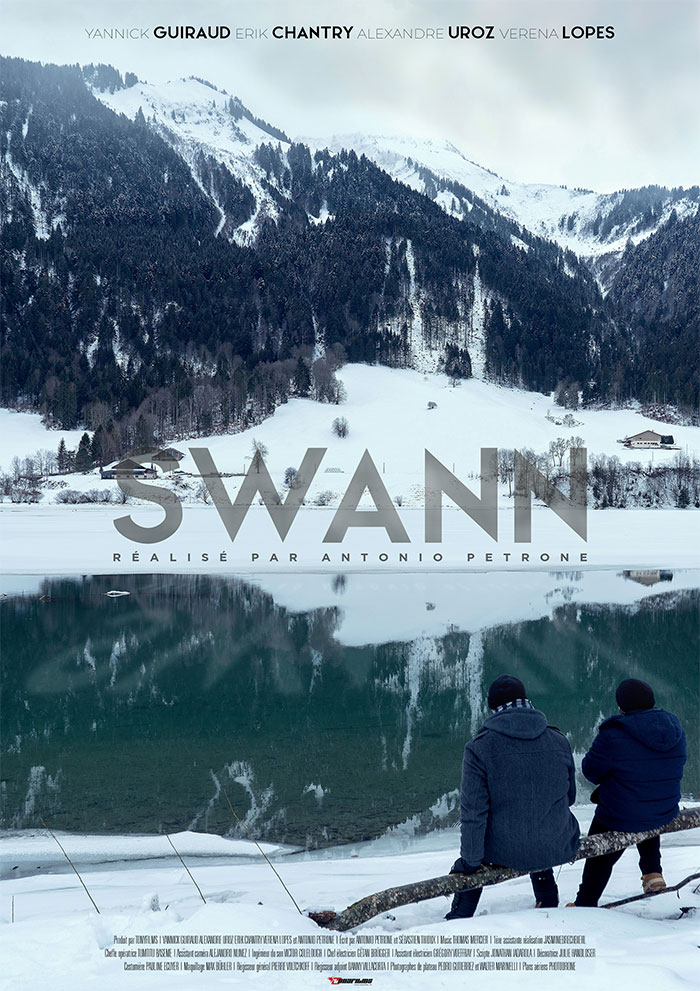 Thomas Gauthier is a writer in his 40s who has secluded himself for almost 20 years, living on the sideline to write thrillers. Lost in alcohol abuse, he has been struggling creatively for now quite a while. One day his life is turned upside down by the arrival of his 17-year-old autistic son, whose existence he had never known…
The idea for this story cropped up during one evening when I was dining with a childhood friend whom I had not seen for the last 20 years. We did part of our education together. Discussing about our lives, he told me that his third child was born autistic. I wanted to learn more about it since his story affected me a lot. I really like authentic stories as they connect with the public a lot more than fictional one. It is easier to self-identify with this kind of story because it's simply real life, without the fuss and special effects. We all know someone around us who has lived through a poignant story. This is why I wanted to embark on this adventure for my fourth movie. As a matter of fact, my first feature movie, currently in writing, will deal with an important topic grounded in reality.
Thomas, in his forties, has secluded himself in a small hut in the mountain after his breakdown with his wife almost 18 years ago. The only relationships he entertains are with his glass of alcohol and his notebook where he records his book, but the syndrome of the blank page looms on his creativity. Thomas has been searching for the spark of inspiration for a long time. One morning, a social services officer knocks on his door to introduce him to Swann, 17 years old, autistic, his son whom he did not know existed until now. They will have to learn how to get to know each other and how to live together with their differences. Both will be changed forever by this new life…
Yannick Guiraud : Thomas Gauthier – Alexandra Uroz : Swann Vasquez – Erik Chantry : Luca Calabria – Antonio Petrone : Delivery man
Original screenplay by: Antonio Petrone – Co-screenwriter: Sébastien Thioux – Producer: Tonyfilms – Director: Antonio Petrone – Music: Thomas Mercier – Assistant to Production: Jasmine Brechbiehl – Director of photography: Tumtitu Baseme – 1st camera assistant: Alejandro Nunez – Chief Electrician: Gaëtan Brügger – Electrician Assistant: Grégory Voeffray – Sound Engineer: Victor Colelough – Makeup: Max Bühler – Still Photographer: Walter Marinelli – Making of and Drone: Pedro Gutiérrez Fernández – Stage Manager: Pierre Voltchkoff – Assistant Stage Manager: Danny Villacorta
A warm thank you to Marie-France Uroz and her family as well as to our generous donors.