5.56
pierre@stratospherik.ch
Starring:
Antonio Petrone, Yannick Guiraud, Aurèle Petitpierre
Written by:
Antonio Petrone
Directed by:
Antonio Petrone
Produced by:
Tonyfilms, Creamorphic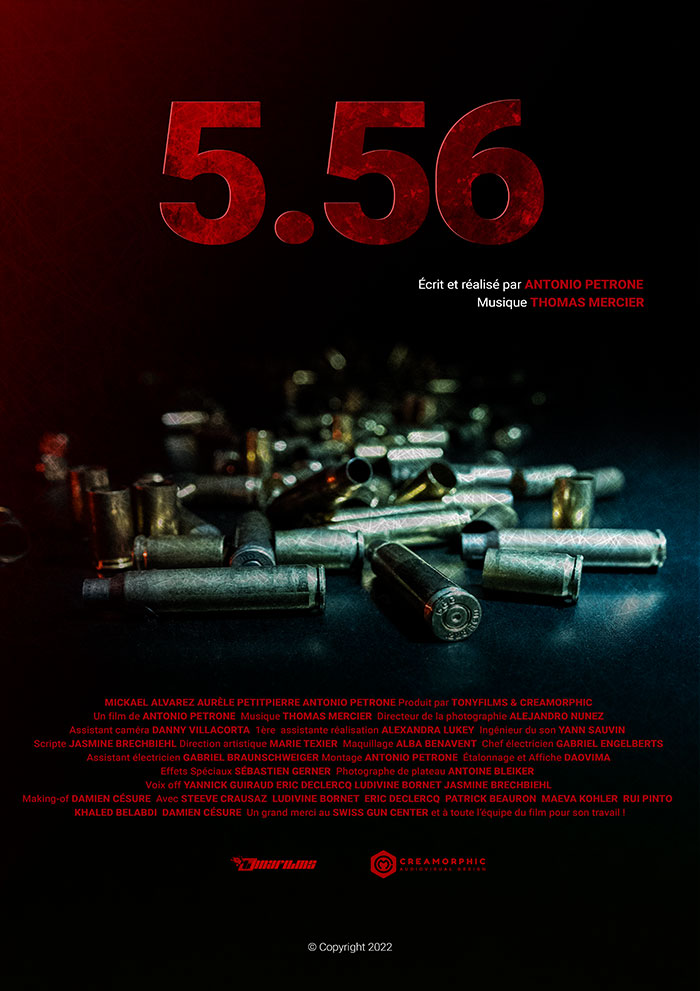 Mike is haunted by his troubled past. When they were just kids, his sister and him were sexually abused by a member of their family. Justice failed him, until he decides, one day, to take matter in his own hands.
Pedophilia is still today a taboo. Children who were abused have to live with their trauma, and this burden for the rest of their life. On the other side you have sexual predators who serve their sentence in prison, but are then released and can commit their crime again. I don't know one person, police officers and judges included, who would be able to bear with the pain if their kids were the victims. In some cases, because of the statute of limitations, there is nothing that can be done legally against them. This is unacceptable and unbearable. If you ask most people, a pedophile must be locked up forever and die there. For some people, these people can be cured… According to statistics, only 1% of them could be treated and make it. But since it is an illness, it is pratically impossible to cure.
Mike, in his forties, carries a terrible burden. When he was a child, he and his sister were abused by their uncle. Not a day goes by without a dark thought on his mind. As a police inspector, he is often confronted with similar situations and observes that the punishment is often not commensurate with the crimes committed. One day, he decides to kidnap the four most wanted pedophiles in the country to send a message to the world.
Mickaël Alvarez : Mike – Aurèle Petitpierre : Police inspector – Antonio Petrone : Police inspector VOICE-OVER: Yannick Guiraud : Journalist – Eric Declercq : Psychologist Mike – Jasmine Brechbiehl : Victim – Ludivine Bornet : Victim EXTRAS : Eric Declercq, Damien Césure, Khaled Belabdi, Steeve Crausaz, Ludivine Bornet, Rui Pinto, Maeva Kholer, Patrick Beauron.
Written and directed by : Antonio Petrone – Produced by : Tonyfilms et Creamorphic – Music : Thomas Mercier – Director of photography : Alejandro Nunez – First assistant director: Alexandra Lukey – Camera Assistant : Danny Villacorta – Production sound mixer: Yann Sauvin – Gaffer : Gabriel Engelberts – Assistant Chief Lighting Technician: Gabriel Braunschweiger – Script : Jasmine Brechbiehl – Make-up : Alba Benavent – Art director: Marie Texier – Visual effects : Sébastien Gerner – Still photographer: Antoine Bleiker – Editing : Antonio Petrone – Calibration : Danny Villacorta – Movie poster : Daovima – Firearms : Mickaël Alvarez
Swiss Gun Center in Geneva and the entire crew for its job !